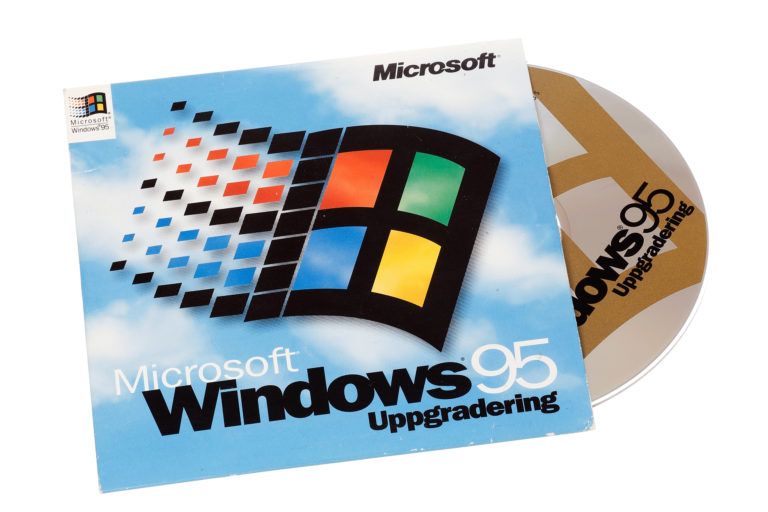 Quick Tips
Create a backup of your Windows registry
For any version of Windows you can create a backup manually.
Set a Restore Point.
Back up your registry.
If none of this seems worth it you may just want to completely wipe your system and start new (if, of course, you have a copy of Windows on disc).
First off, what the hell is the Windows registry? Well, glad you asked. It's actually a much easier explanation than you would expect. The registry is an important part of your Microsoft Windows operating system. The registry houses a ton of information that Windows constantly refers to during operation. It contains information like what hardware is installed on the computer, what applications are installed, and what types of documents those applications can create. It also contains all the information on the various users on the computer and keeps track of their settings and profiles. There, that wasn't so bad.
Now, why do you give a damn about having a clean registry? Since the registry is where all that important information is for your OS, you want it to be readily available for fast and easy access. I for one have a bad habit of downloading programs only to find out they don't work very well, aren't exactly what I wanted, or I simply never use them more than once, so I eventually delete them. Unfortunately deleting the program doesn't always remove everything like it should, and remnants of it are left behind in your registry. Over time, the registry gets filled up with these remnants and Windows is forced to kinda sort through the crap to find what it's looking for. This can slow things, like your PC's startup process, dramatically. If you've been experiencing this slow down or an overabundance of error messages, it could be time to clean the registry.
Registry Cleaning Precautionary Measures and Suggestions
Create a backup of your Windows registry Before you start messing around with registry repair, do yourself a favor a create a backup. It's not a difficult process, and it can save you much heartache and rage. I suggest storing your backup on disc.
For any version of Windows you can create a backup manually. I hate to keep beating this into the dirt, but, as I said, this is important. This option is very easy. Just right click on any any folder or file that you want backed up and click copy. Next, click Start, then click My Computer, and then right click the disc or external hard drive that you want to back your stuff up to and click paste.
Set a Restore Point. Yet another super easy precaution is to set a Restore Point. A Restore Point is basically a backup that is saved onto your computer in case something bad happens. Then, if something does go wrong, you should be able to revert your computer back to that saved point with no damage done. Click Start, point to All Programs, point to Accessories, point to system tools, click on Restore System, click on Create a restore point, click next, put in a description, and click Create.
Back up your registry. There is a tool out there called ERUNT. It is freeware. Before you attempt a registry fix, you should Google ERUNT, download it, use it, and love it. This will back up your registry in its entirety. It's a super easy program to use. All you have to do is choose where to back it up to. I, of course, suggest a disc.
If none of this seems worth it you may just want to completely wipe your system and start new (if, of course, you have a copy of Windows on disc). Just back up all the files you want to make damn sure to keep, put in your Windows disc, and reinstall. This is actually a decent idea. Cleaning the registry does just that—deletes the registry and nothing more. Since it doesn't actually delete any programs, this might be a good option for you.
Registry Cleaners
I'm gonna make the assumption that since you are reading this you, much like myself, do not fully trust yourself to manually clean the registry. That's OK. Cleaning the registry is kind of intimidating if you don't know what you're doing. Things can go seriously wrong with your computer and its programs. It is for that reason that I went through all of the steps above. It is also the reason why I strongly recommend that you get yourself a good registry cleaner. Do yourself a favor and spend a few bucks. And I do mean a few. Generally you can find good registry software to download for somewhere in the range of 30–50 bucks. I would recommend something like CCleaner, Registry Mechanic 7.0, Registry Medic v3.0, Ultra Sentry, System Mechanic 8.0, or CheckIt Registry Cleaner.
All I can say is be careful with any of these. Here are the two best pieces of advice I can give you: 1) Never use the auto clean option. Sometimes the registry cleaner doesn't recognize that a program has been moved and so it deletes the registry. By doing so, some of your programs may be rendered inoperable. 2) Also, only remove things that you are sure about. If you don't recognize what your registry cleaner is suggesting that you delete, ignore it.
Free Registry Cleaners
Advanced Windows Care 3.1.2. This free registry cleaner comes as about as highly recommended as freeware registry cleaners can get. Advanced Windows care is purported to increase the speed of your computer by getting rid of adware and spyware, by fixing various errors including registry errors, and by performing various types of system cleanup.
Reg Seeker. Another highly rated free registry cleaner is Reg Seeker. One nice feature is that you can have it automatically create a backup of your registry before it deletes anything. Reg Seeker will also find unused or invalid registry entries and give you the option to delete them.