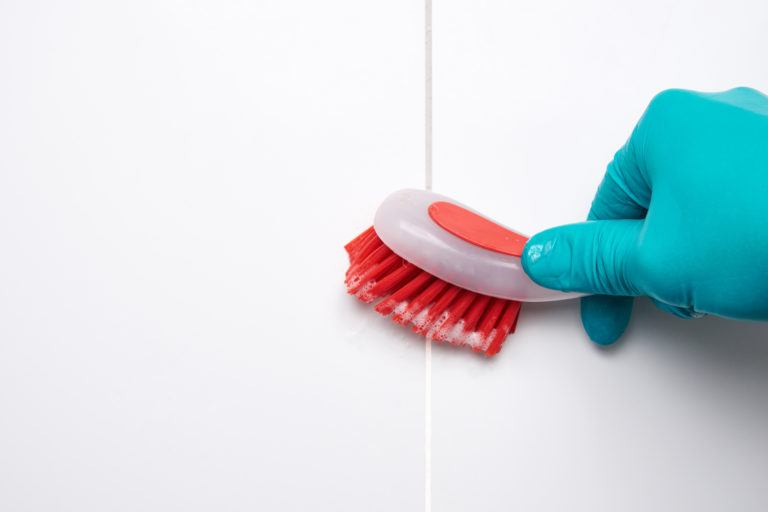 Quick Tips
Start with the high traffic hotspots.
The Toilet.
The Tub and Shower Stall.
The Shower Head.
The Sink.
The Floor and Walls.
I'm not a professional bathroom cleaner, and I'm suspecting neither are you, which is why you're visiting this page, but I have cleaned a bathroom or two in my time—when family or friends are coming over or I want to get my security deposit back. The bathroom is likely the only room in your house where guests get to conduct a private inspection while you wait in the other room. With a smart cleaning strategy, some simple cleaning supplies (such as white vinegar, baking soda, sponges, clothes, spray bottles, and a bucket), a bit of elbow grease, and a little time, your bathroom will pass anyone's inspection with flying colors, or at least not make them retch.
So, whether you're trying to prove to Mom and Dad that you're not a complete slob, impress upon a potential bedfellow that you're nasty only in bed, or make sure you get that deposit back from your landlord, you've come to the right place. This article will outline a few simple steps that will help you win the battle with your bathroom and maybe even the war.
Strategy for How to Clean a Bathroom
Keeping Your Can Spick-and-Span
And now that your bathroom is clean, you can keep it this way with regular attention. This maybe the most obvious thing, but you should set up a schedule for cleaning your bathroom. Try not to go more than two weeks without giving a little TLC to your toilet, tub, and sink. Make dates to clean these three. And since you have your bathroom under control, make it easy on yourself by just cleaning one hotspot at a time. This will keep everyone happy. Visit us often for instructions and tips on how to clean the things in your life.
Green Products for Cleaning the Bathroom
Earth Friendly makes a Toilet Bowl Cleaner. It's a natural cleaner made with cedar oil and citric acid. It doesn't contain dyes, perfumes, or phosphates. So, if you'd like a natural cleaner that maybe smells a little better than vinegar, give Earth Friendly Toilet bowl Cleaner a try. You can order bottles of it from Amazon.
Mrs. Meyer's makes an eco-friendly, biodegradable, all-purpose cleaning product that you can use to tackle your sink. Mrs. Meyer's products are made with essential oils, and the All Purpose Cleaner is available in four scents: Basil, Lavender, Lemon Verbena, and Geranium. They all smell great. Or, if you prefer, you can get it unscented.
Comet Disinfectant Cleanser with Bleach will also work to get at your tub and shower, and, according to its manufacturers, it's kosher. But it's a bit harsh and not particularly eco-friendly.