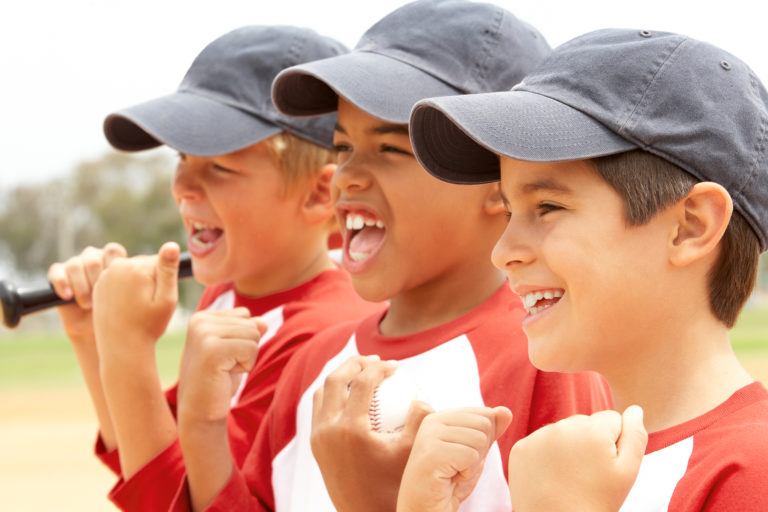 Quick Tips
Always check for a label first.
Before you clean a baseball cap, test for color fastness.
Use a washing machine to clean a baseball cap.
Clean wool baseball caps by hand.
Now let the clean baseball cap air dry.
Many people suggest cleaning baseball caps in a dishwasher.
What is to be said about wearing a clean baseball cap versus a dirty, dilapidated cap? Dirty baseball caps often signify the rough, rugged, outdoorsy male type. They might even have some sentimental significance that can only be harnessed if kept in its own "natural" way. If this is the case, walk away friend, your cap means more than you let on. Alternatively, some prefer clean caps that show the shiny, crisp version of pristine quality. So, whether maintaining Old Crusty or keeping Christine pristine, how do you go about cleaning your dome apparel? Whichever is your fancy, this article will teach you about the different methods used to clean a baseball cap.
Different Ways to Clean a Baseball Cap
Always check for a label first. Most caps made in the last 10 to 15 years are a combination of cotton and polyester with a plastic brim. Some of these might be comprised of cotton twill or a jersey mesh, both of which tend to be durable and colorfast. Newer cap materials can better withstand temperature and agitation and plastic brims will hold their form. More care is needed for older caps because their wool fabric can shrink easily and their cardboard brims are easily corruptible. Always follow the manufacturer's cleaning directions stated on the label since, uh, they made it.
Before you clean a baseball cap, test for color fastness. Apply a small amount of mild detergent to a wet cloth. Rub this gently onto a non-visible spot on the inside rim. Rinse the spot with cool water and dab at it with a clean cloth. If there is a change in color or color transfer to the cloth, you may not want to risk fading the colors. Instead, try using cool or lukewarm water with a soft-bristle brush to get the problem spots. If there is no color transfer, the cap will be fine to use with this detergent and you may proceed.
Use a washing machine to clean a baseball cap. Often, the sweat and oils from your hair and scalp slightly stain the inside rim. If your cap passed the color fastness test, use a stain remover or an enzyme-based laundry spray on problem spots as a form of prewashing. Let the cap sit for a few minutes before simply adding it to like-colored laundry. To avoid damage and shrinkage to the cap, use a delicate cycle with warm or cool water.
Clean wool baseball caps by hand. If your wool cap is older, it will have a cardboard brim that could be weakened or dissolve if it gets too wet. Brush the cap first with a dry clean cloth. Then wash your Wooly gently with cool water (not the brim), a clean cloth, and, if necessary, a wool-designated detergent applied to the cloth. A soft-bristle brush for gentle washing is also helpful. Next, rinse out the cloth with cool water and use the cloth to rinse the cap clean. Afterwards, carefully use a towel to absorb some of the moisture from the cap.
Now let the clean baseball cap air dry. Do not use a clothes dryer! Some people use a wig holder for the drying process, but really, anything somewhat spherical should work fine. There are also plastic cap molds that work great and are not expensive. You may also use your own head as this object, given that your unique melon is what you want it to form to anyway. Wool caps especially will form to your head's exact circumference. But beware; there are few things that are as distracting as wet wool on your noggin.
Many people suggest cleaning baseball caps in a dishwasher. Dishwashers tend to be too hot and most dishwashing detergents contain bleach and other harsh chemicals. This combination would inevitably send your cap into early retirement. If you are hell-bent on using a dishwasher, use a non-bleach detergent and place the cap on the top rack to avoid over-agitation. Never use the dishwasher's drying function—this could cause the ever-feared shrinkage.
When Not to Clean a Baseball Cap
If you're dealing with an old commemorative cap that holds significance, you probably shouldn't attempt to clean it. Your best bet is to keep it enclosed to avoid dust and wear it as sparingly as possible. Exposure to light and heat can also affect its longevity. Why the heck would you allow this gem to be in the company of such vile filth anyway? Jeez. Personally, I only wear caps to keep the sun out of my pretty eyes or to hide my hair when it decides to go retro. Whatever the reason is for keeping your noggin-toboggan around, you'll now know where to find out how to clean a baseball cap.
Baseball Cap Cleaning Aids
Seventh Generation Free & Clear Natural Laundry Detergent. This is a green option for a mild detergent that backs up its claims of disclosing all of its ingredients. This product's nontoxic, hypoallergenic composition is an excellent alternative to the common petroleum-based detergents out there. However, if you need that sort of sense-of-smell assurance, it's important to note that this is fragrance-free with no masking agents. This is likely the best green solution to eliminate stains and to avoid angering the earthen entity Zarklon.
H&C Water Repellent. An ounce of prevention is worth a pound of cure, as I once said. Fine! Maybe it was Ben Franklin. Anyway. This spray solution helps protect against water and other everyday stains, which should increase the amount of time between cleanings.
The plastic washer cage.This cheap item can be purchased to keep the form and prevent damage. In a washing machine's gentle cycle, however, this hardly seems necessary. This plastic has also been known to get too hot in a dishwasher. If you do want to go this route, though, (good in the washer), you can get the Original Ballcap Buddy Cap Washer from Amazon.